FigTree is a graphical user-interface (GUI) application for viewing phylogenies and producing publication quality figures. FigTree is designed as a graphical viewer of phylogenetic trees and as a program for producing publication-ready figures. As with most of my programs, it was written for my own needs so may not be as polished and feature-complete as a commercial program. In particular it is designed to display summarized and annotated trees produced by BEAST.
Cross-platform graphical tree display.
Three different tree styles: rectangular, polar and radial.
Display of node heights, branch lengths, support values and other annotations.
Node height range bars if available.
Collapse of clades into triangles.
Colouring of branches and tip labels.
Colouring by annotation (for example, support values).
Quick search for tip labels or partial tip labels.
Printing and export as PDF graphics.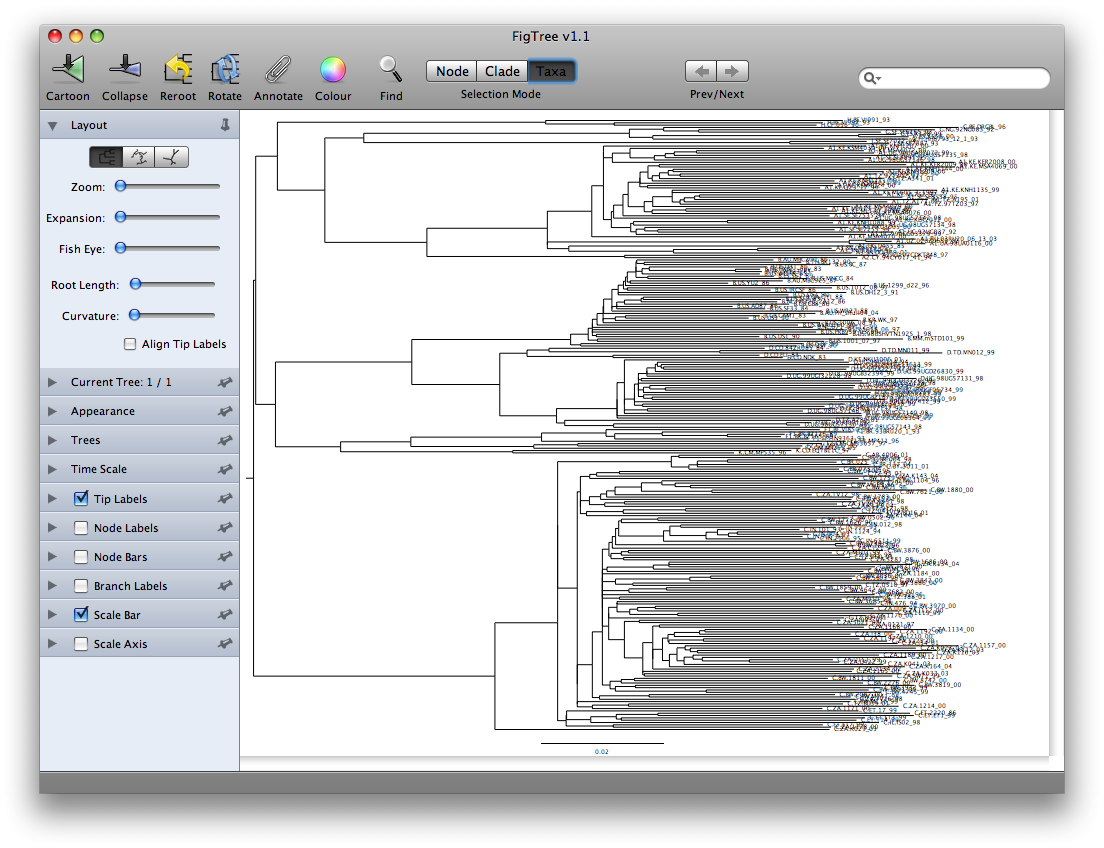 This program is available from
http://tree.bio.ed.ac.uk/software/figtree