1. Download Geotag Security and install the program by following on-screen instructions.
2. Folder where Geotag Security is installed should open (Programs Files > Geotag Security). Double click Geotag Security icon to launch the program.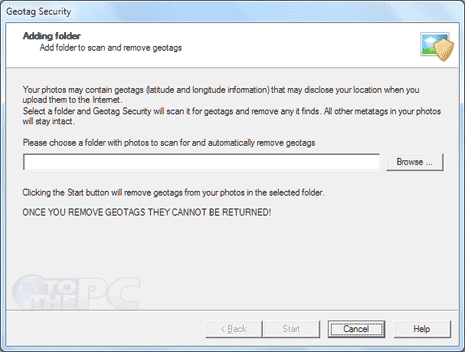 3. Click 'Browse' button select folder with images that you want to scan for meta tags with geo location information.
4. Then click 'Start' button to initiate scanning of images for geo location information.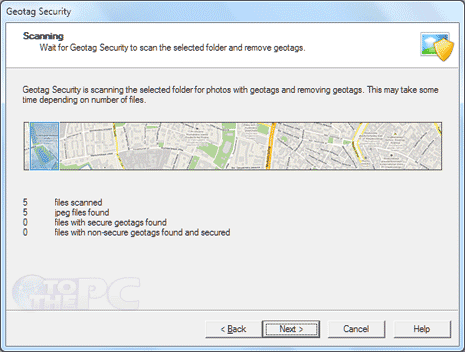 5. It will show scan result for number of files scanned, files with secure and non-secure geotags information. Click next button to view details of log file created by program for the specific sanning routine for geotags.
more information links to:http://www.tothepc.com/archives/remove-location-geotags-information-from-photos/